Welcome to John Shelton & Sons
John Shelton & Sons have over 50 years' experience in earthworks as well as site and land clearance and have been established as a business for 33 years. We pride ourselves on carrying out the highest standard of work and have become known through word of mouth for excellence, experience.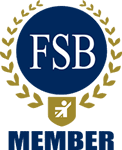 Contracts and hire work can be undertaken over a large radius of the South of England. Operators of all our machinery have been taught by John, who has over 54years of experience himself in all aspects of this work, with his expertise being second to none.
In recent years we have specialized in English Woodland Grant Schemes (E.W.G.S) working extensively all over the South. This scheme involves the construction of forwarder tracks, H.G.V. tracks and upgrading of drainage.
We specialise in constructing ponds/lakes, dredging of ponds and lakes, all types of land clearance including the specialization of SI, SSI, SSSI restoration of heathlands, construction and refurbishment of roads and tracks, tree surgery, fencing , ditching, construction of golf courses, tennis courts, menages, as well as the construction and repair of bridges and cattle grids.